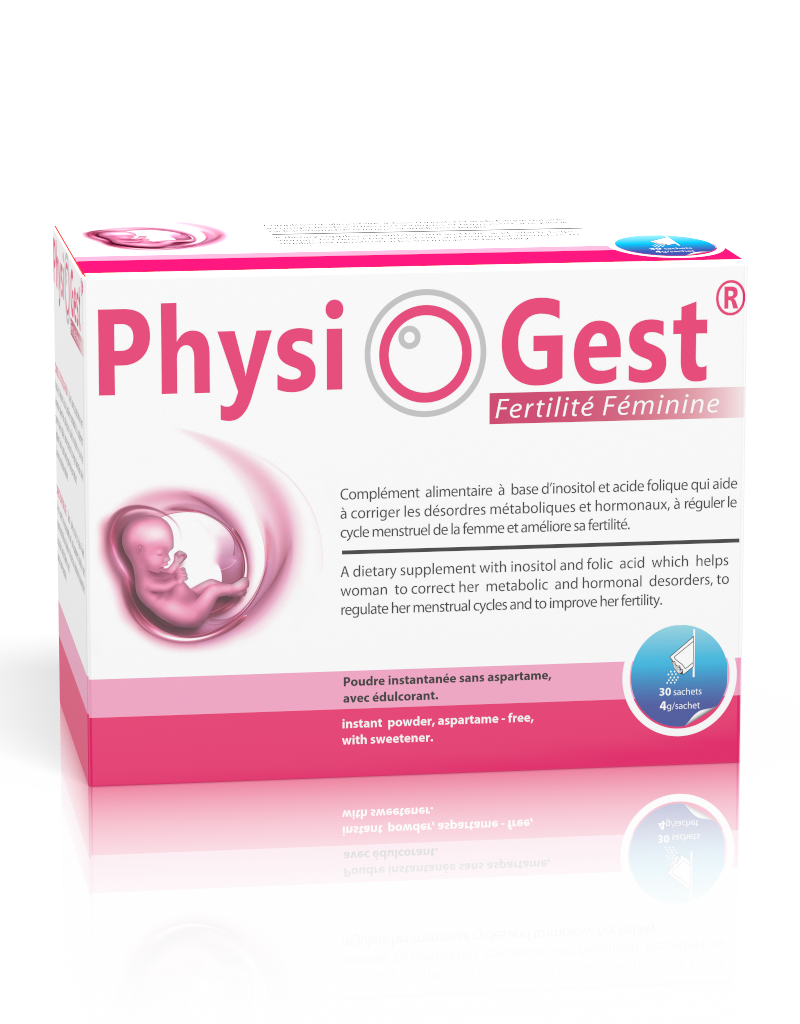 Dietary supplement Inositol, Folic Acid with Vitamins and Minerals.
No Aspartame, with sweetener.
Properties:
Physiogest is a single complex based on Inositol, folic acid, vitamins and minerals.
Zinc helps to fertility and normal reproduction and normal DNA synthesis.
Zinc and B9 and B12 vitamins play a role in the cell division process.
Vitamin B6 helps regulate hormone activity. Selenium contributes to normal thyroid function.
Selenium, Zinc, vitamins (C, E) help to protect cells against oxidative stress.
Vitamins (B2, B3, B5, B6, B9 B12, C) help reducing fatigue.
Box of 30 sachets